Divisions
Cadence is an AWS Reseller
According to Gartner, Amazon Web Services (AWS) is the perennial worldwide leader in the Magic Quadrant analysis for Cloud "Infrastructure as a Service" (IaaS) competitors. As an AWS Channel Partner, Cadence can provide a complete array of cloud-based IaaS services on the AWS Platform.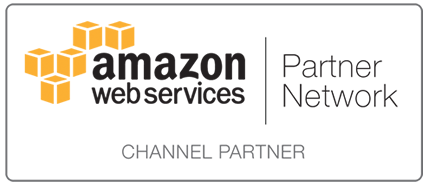 Here are some of the services Cadence can provide:

AWS Core Elements
Compute
Storage & Content Delivery
Databases
Networking
Administration & Security
AWS Platform Services
Analytics
Application Services
Deployment & Management
Mobile Devices
AWS Enterprise IT Applications
Desktop Virtualization
Email & Calendaring
Document Sharing & Feedback
How Customers Are Using the AWS Cloud
Disaster Recovery
Backup
Data Archiving
Web Site Hosting
On-Demand Computing Capacity "Elastic Computing Model"
Full Data Center Migrations
Much, much more
Working with Cadence
Cadence has a flexible and adaptable approach toward AWS implementations and can provide a solution that meets the needs of Enterprise Customers.
Cloud Adoption Strategies
The cloud is not an "all or nothing" computing environment shift. Instead, companies tend to phase in their cloud implementations over time. Often they start out with simple uses such as backup and data archiving. Later they can implement more active computing chores such as web site hosting and disaster recovery. As the benefits become clearer and comfort levels build, companies migrate more of their computing applications to the AWS Cloud.
Flexible Implementation Strategies
For Enterprise Accounts, Government Agencies, and their Prime Contractors, there are often different viewpoints that need to be accommodated during any implementation. The IT Department is concerned with the technical, functional, and possibly regulatory requirements. Procurement or Strategic Sourcing is interested in budgetary constraints, terms & conditions, and possibly diversity goals. To meet the needs of these different entities, Cadence advocates a loosely coupled development approach (much like properly architected software). In such an environment, customers can utilize different amounts of; Internal IT, External consultants, and Cadence along with its Alliance Partners. With this approach, Cadence can more effectively help the different client organizations (IT, Procurement, Strategic Sourcing, Supplier Diversity, etc.) meet their respective goals.
Already have a skilled AWS IT team (internal or external consultants)? If so, Cadence can provide just the AWS Platform and the Value Added Services described below.
Looking for more implementation assistance? Use Cadence and their Alliance Partners
Want to use Internal IT, and supplement with external consultants? Cadence can assist with developing hybrid development teams to meet the needs of Enterprise scale accounts.
Value Added Services
Cadence supplements its offering with additional value-added services. Currently these services are in the areas of:
Billing Analysis & Cost Avoidance

Spend Optimization
Cost Allocation
Security Analysis (requires AWS Cloud Trail)
More services are in development and will be announced as they become available.